We are analyzing the results of the past week on the Logistic OS platform.
In Russia, grain and leguminous crops have already been threshed from almost half of the agricultural area.

Using the tools of the analytical platform Logistic OS let's sum up the results of the second export week of August.
Program partners using the application Ratings can analyze the following indicators:
TOP ports, TOP terminals, TOP cargoes, TOP exporters, TOP importing countries, TOP buyers.
(see detailed instructions on working with this application)
TOP 10 ports
August 10-16, 2020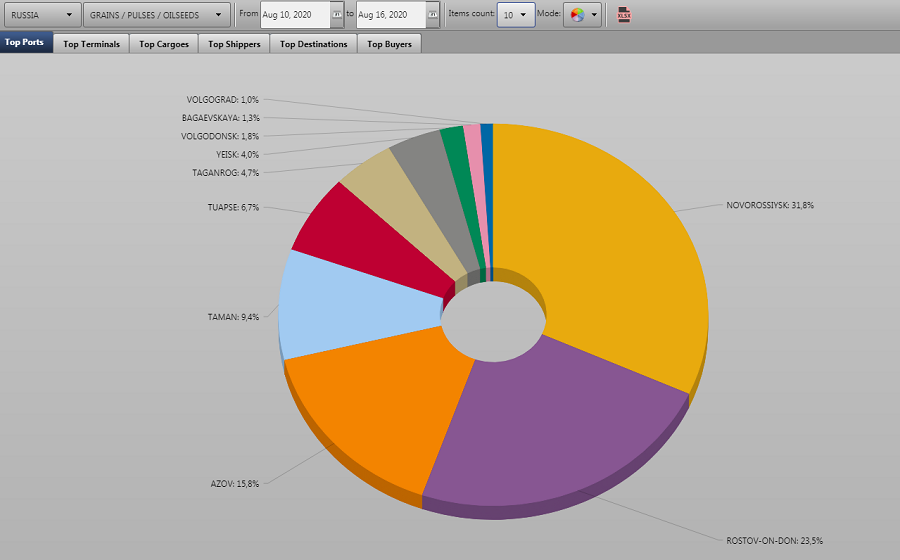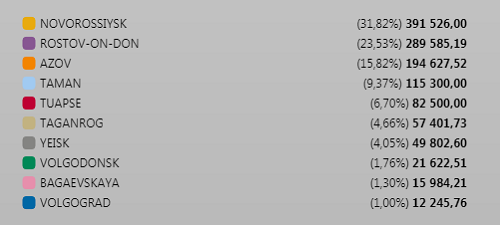 12-18 August 2019 (same week last year)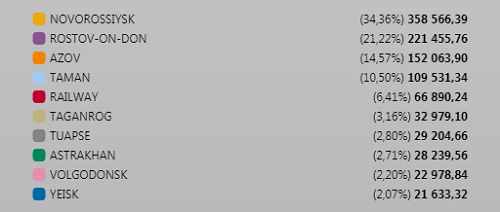 The port of Novorossiysk has regained the leadership position it lost last week.
The «three» leaders still have not changed.
TOP-10 cargo
August 10-16, 2020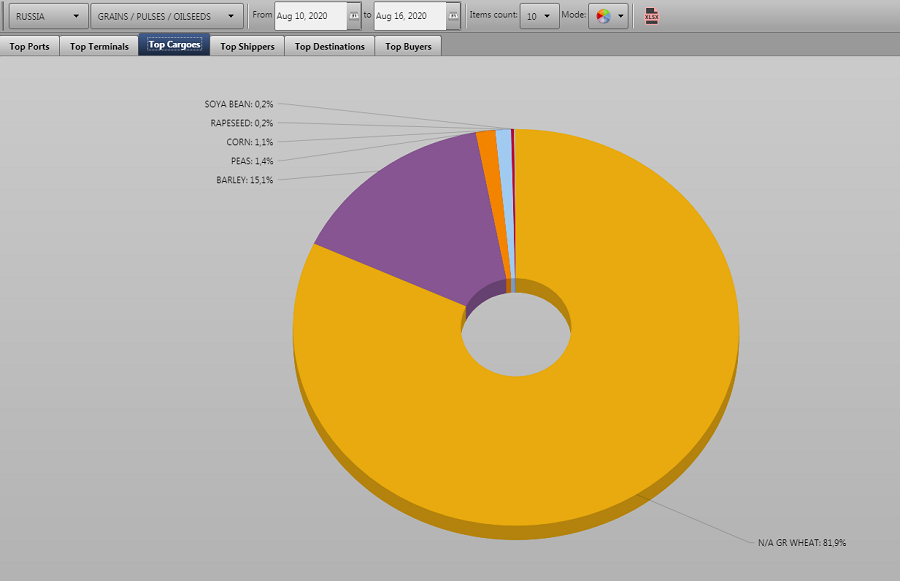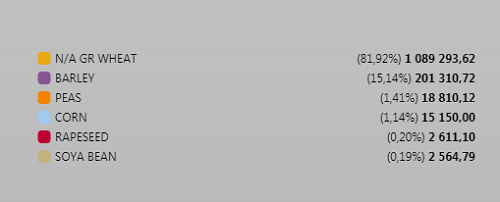 August 12-18, 2019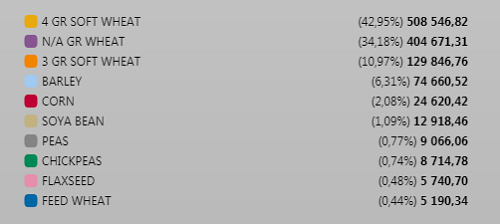 In total, 1,329,740 tons of grain were shipped in the second week of 2020, which is 11.86% more than in the same period in 2019.
TOP 10 exporters
August 10-16, 2020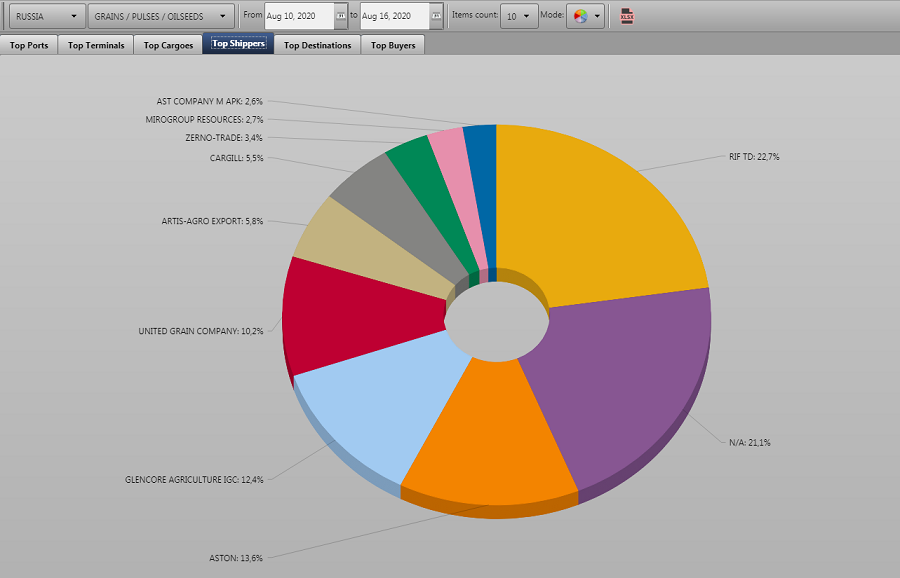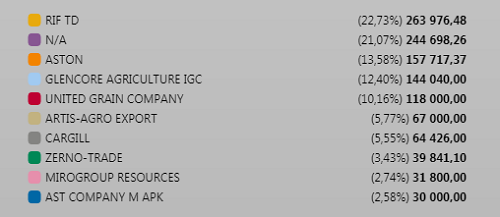 August 12-18, 2019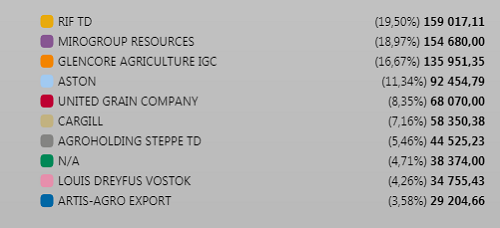 Among exporters, Trading House Rif (+ 66%), JSC Aston (+ 70.5%) and GLENCORE AGRICULTURE IGC (+ 5.9%).
LLC Mirogroup Resources is still at the bottom of the rating with a 76.6% drop in grain export shipments.
(The growth / fall of shipments is taken into account compared to the same week of last year).
The analysis was carried out in the following sections: country — Russia, product group — grain / pulses / oilseeds (grain and legumes).