We analyze the data based on the applications of the Logistic OS platform.
September has crossed its middle, and analysts are focused on the growth rate of exports of grains and oilseeds.
The grain harvest in Russia will definitely be at least the second largest in recent years, but sunflower, on the contrary, will show a decline.
With all the multidirectional indicators, these crops are currently united by two factors: high demand from importers and high prices.
Let's see how the export indicators have changed in the second ten days of September against the background of the depreciation of the ruble based on the data from the applications of the analytical platform Logistic OS.
Cereals and legumes.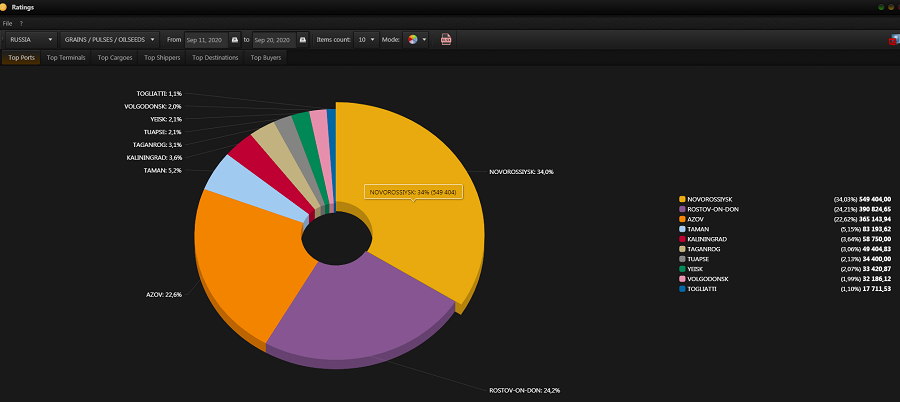 Total exported for the period 10-20.09.2020. 1,751,318 tons.
This is 8% more than the same period last year, but 2% less than for the period September 1-10, 2020.
TOP 3 ports:

Major buyers: Egypt, Turkey, Vietnam, Tunisia, Kenya, Iran.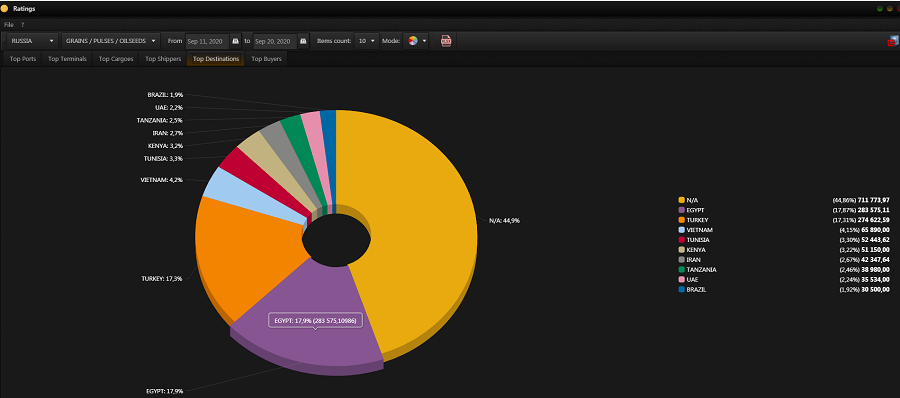 Egypt from the beginning of the season (01.07.2020) to 20.09.2020 shipped 1,748 thousand tons of grain, which is almost 30% more than the same period last year.
Vegetable oils.
The season for exporters of vegetable oils is just beginning, but so far the trend shows a drop in shipments:
and in the period from September 1-10, 2020, and September 11-20, 2020, there is a decrease in volumes by 50% or more compared to the same periods last year.
11-20.09.2020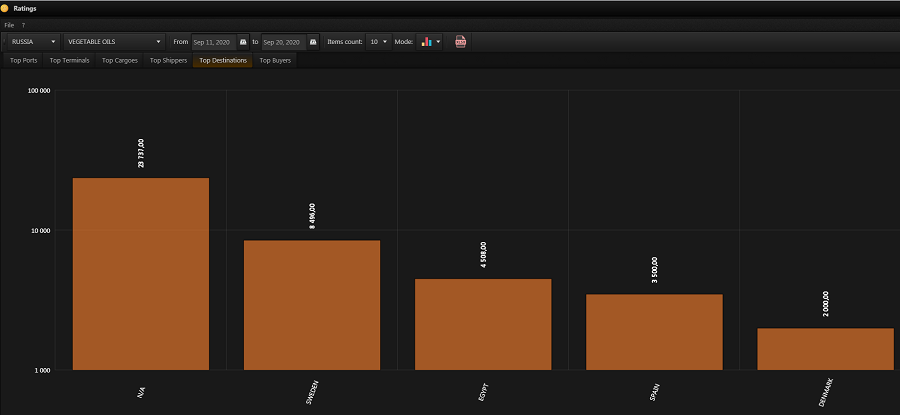 11-20.09.2019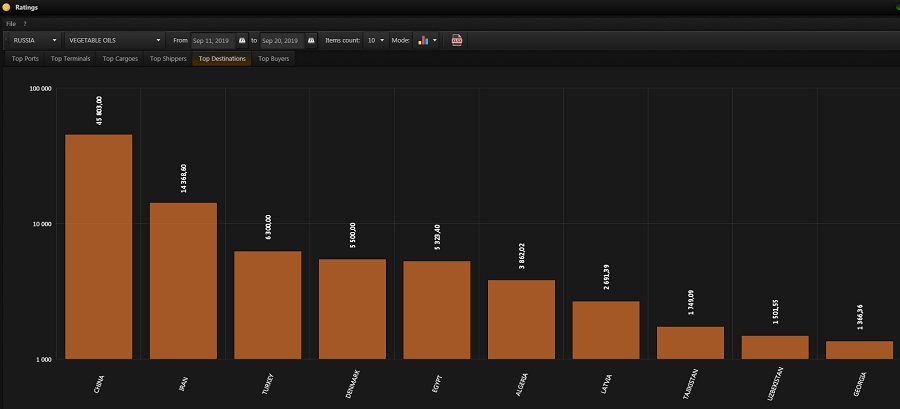 Against the background of the latest data on a new increase in COVID-19 cases in the world, many countries are increasing their food purchases.
But so far, uncertainty reigns on the sunflower oil market: the South of Russia was the first to start harvesting a new crop, and here its sharp decline is expected.
Against the background of an unclear situation with the possible introduction of restrictions on the export of sunflower, farmers are in no hurry to conclude new contracts.
So far, the price offered by Russian converters, according to experts, is significantly lower than the real one.
According to FAS USDA forecasts for the 2020/21 season, 5.41 million tons will be produced in Russia (-4% compared to last year), 3.1 million tons (-11.4%) will be exported.
(Analysis prepared using the applications Export Data, Ratings a >, Line-Up )