After a long rise, wheat prices began to stabilize.
Amid falling prices on the Chicago Stock Exchange and the depreciation of the ruble, a tonne of wheat with 12.5% protein content in Novorossiysk for October delivery fell by $ 2 to $ 233 FB.
Since the beginning of the season, according to the analytical platform Logistic OS, Russia has shipped 14 466 thousand tons of grain for export.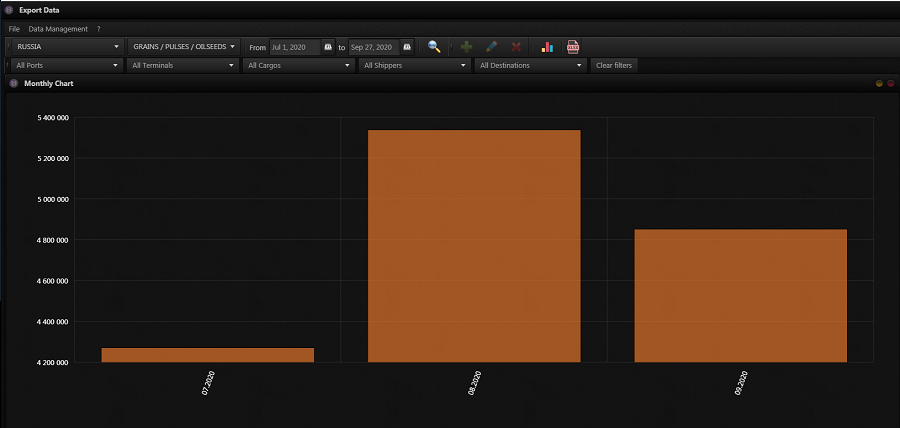 Compared to the same period last year, almost identical volume was shipped (14 447 thousand tons).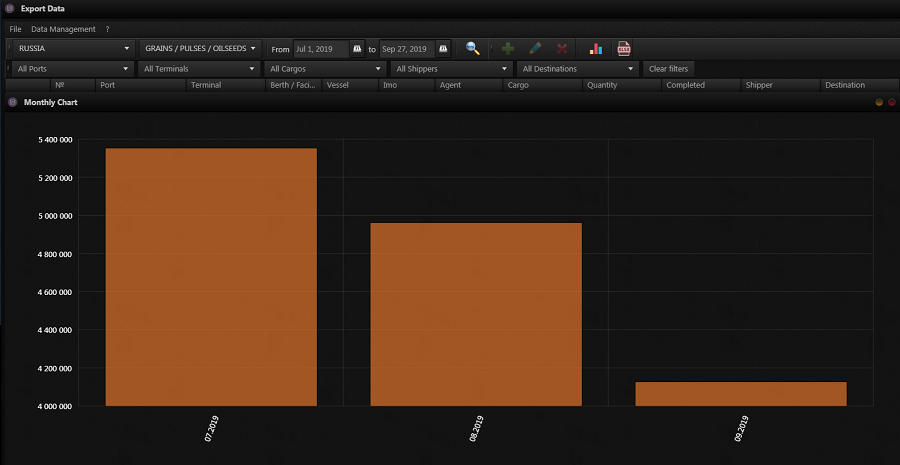 The graphs show the changed dynamics of shipments. Unlike last year, with a decrease in export volumes in July 2020, significant growth began in August, which made it possible to catch up with last year's indicators and even slightly outstrip.
If we talk about the dynamics of weekly shipments, then last week (September 21-27, 2020) 1 308 thousand tons of grain were exported.
Thus, as compared to the same week of the previous year, growth was 15.8%.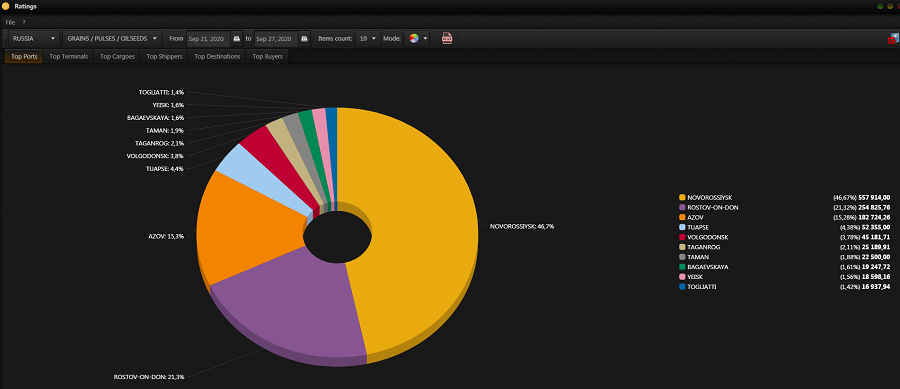 Major exporting companies:
2020 year

The «five» leaders have undergone significant changes compared to 2019:
2019 year

In light of the changing balance of power in the global export market, it is more interesting to analyze the main importers.
2020 year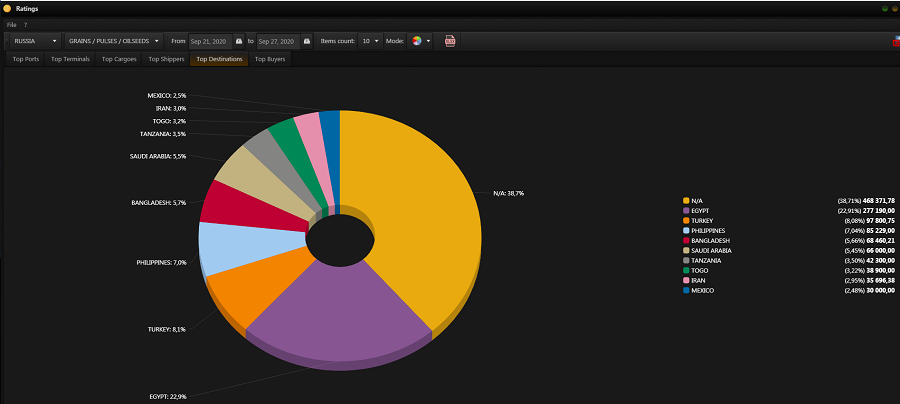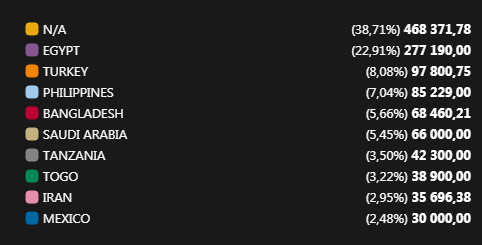 2019 year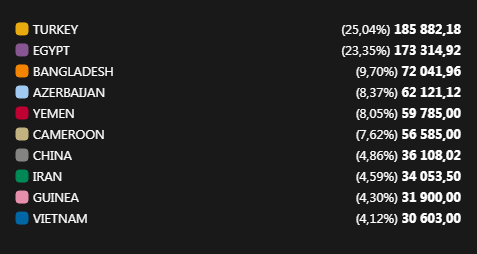 Exports to Turkey almost halved, shipments to Egypt increased by 59%.
But, if we analyze the situation since the beginning of the export season, we will see the following figures:
2020 year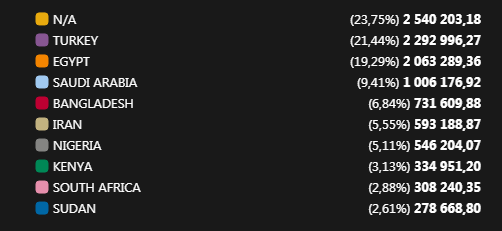 2019 year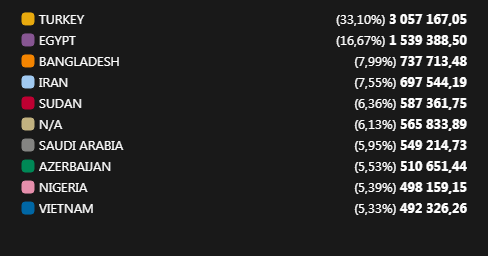 Turkey has reduced purchases of Russian grain by 25%.
Egypt has increased supplies by 34%.
Saudi Arabia + 83%.
Bangladesh remained practically at the same level, while Iran reduced shipments by 14.9%.
In total, 4 850 thousand tons of grain were shipped in September, which is 17.49% more than last year.
Apparently, grain exports in September exceeded 5 million tons — a very real figure.
(Analytics based on Ratings application)