Summing up the results of export shipments of grain based on the Logistic OS platform.
In early November, Russia planned to sell 4.5 million tons of wheat abroad. That would be a huge increase over last year's figures: + 66%.
And the plan is practically fulfilled — exported 4.35 million tons.
This is what the growth in grain shipments looks like from November 2019 to November 2020.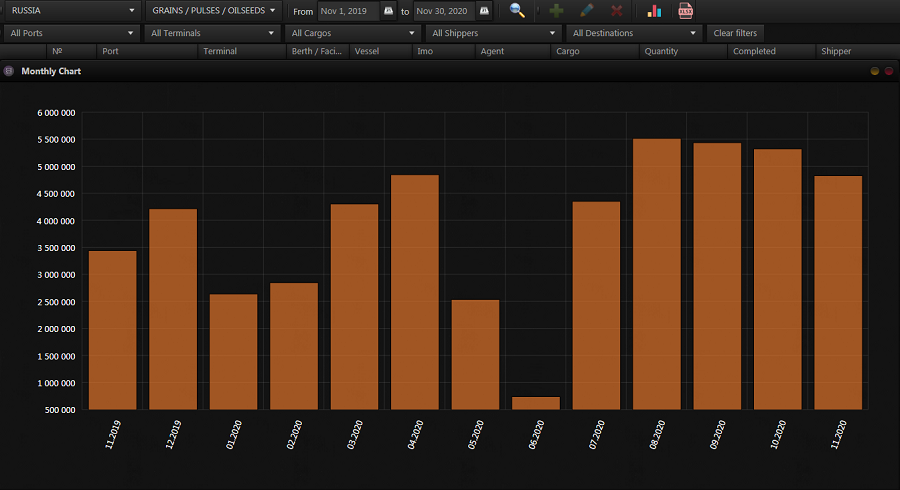 The total volume of shipments of cereals and legumes amounted to about 5.1 million tons.
4,799.9 million tons passed through Russian sea terminals.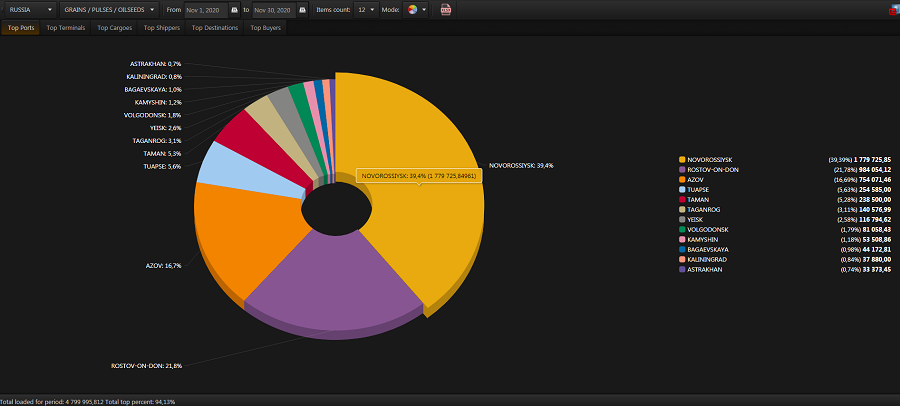 The leading terminals in Russia showed very good dynamics in relation to the last year:
01-30.11.2020

01-30.11.2019

Terminals of Novorossiysk, through which 39.4% of all Russian grain shipments passed in November, added 40.6% in volume.
Rostov terminals have significantly increased their share in the total export volume: from 13% to 21.78%.
At the same time, the increase in shipments amounted to 146%.
Azov terminals also lagged behind in growth rates: + 125%
In November of this year, just like last year, Egypt became the main importer of Russian wheat, occupying almost a third of the total volume.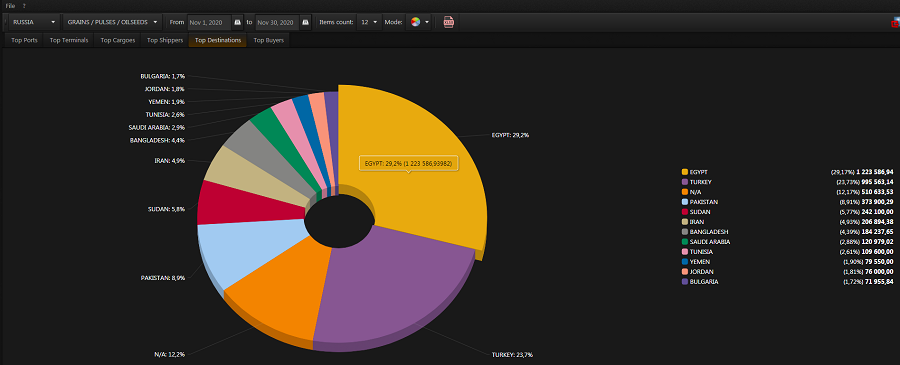 Shipments increased by almost 69%.
01-30.11.2020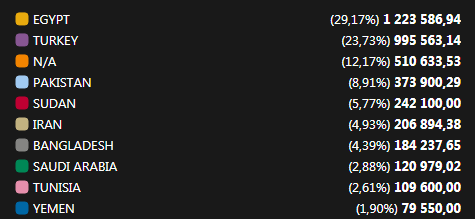 01-30.11.2019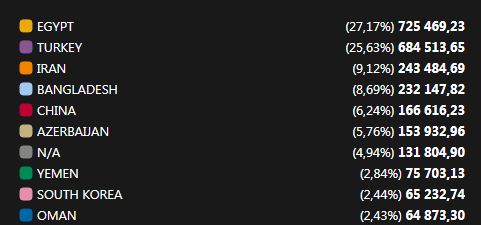 Purchase prices for wheat (4 class 12.5% protein) by the end of the month in deep-sea ports amounted to 18,200-18,500 rubles. excluding VAT per ton.
Last year, this figure averaged 12,700 rubles.
For December, the estimated export of grain from Russia will amount to 4.7 — 4.8 million tons.