On the eve of the introduction of duties, the volume of grain exported from Russia in January amounted (according to preliminary data of the system LogisticOS ) almost 3.7 million tons.
Compared to January 2020, the increase was more than 39%.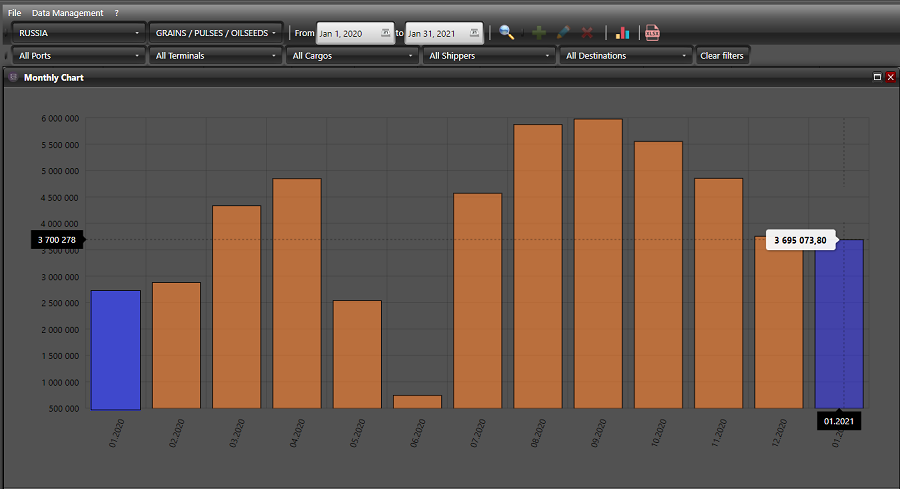 Grain terminals of Novorossiysk shipped for export 1.491 million tons, setting a January record.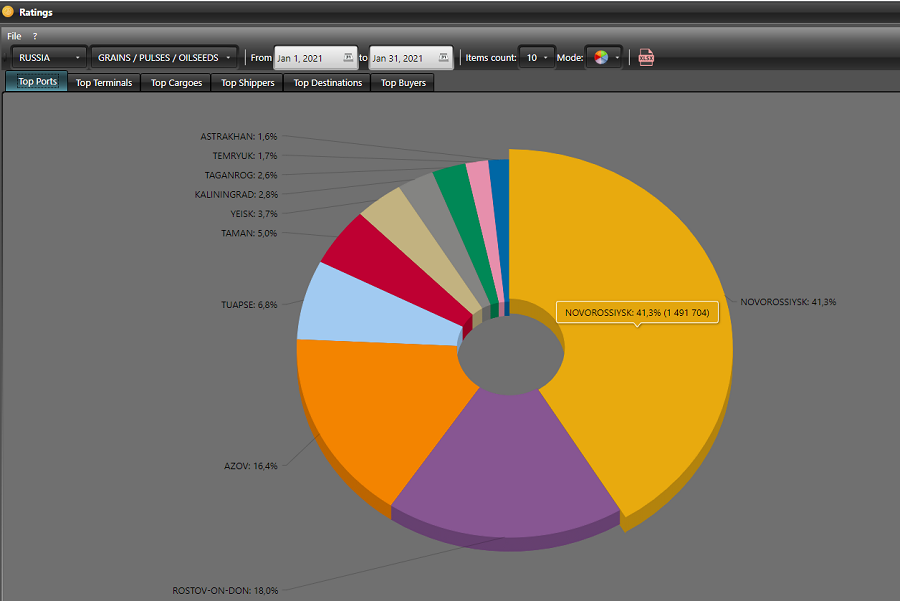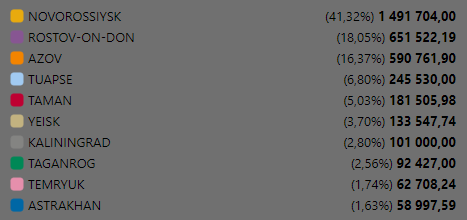 Although this volume is 7% less than in December 2020 (volumes are steadily decreasing in January due to the holidays), but compared to January 2020, the increase was 54.8%.
In January-February of last year, the price environment was also lower, and exports were formed at rather low levels: 2.6 million tons of grain in general.
Exporters are now aiming to export as much as possible before tariffs start, although storms since late last week are holding back shipments somewhat.
Over the past week, export prices for Russian wheat with 12.5% ​​protein and delivery in February decreased by $ 2.5 to $ 290-295 per tonne ( FOB).
Of course, the cost was influenced by the recent tenders, where Turkey purchased only 95 thousand tons of wheat (including Russian) instead of the planned 400 thousand tons, and only European wheat (possibly also Argentinean).
But among the buyers of Russian grain in general, Turkey remained in 1st place, having shipped 784,496 tons — 6.9% more than last January.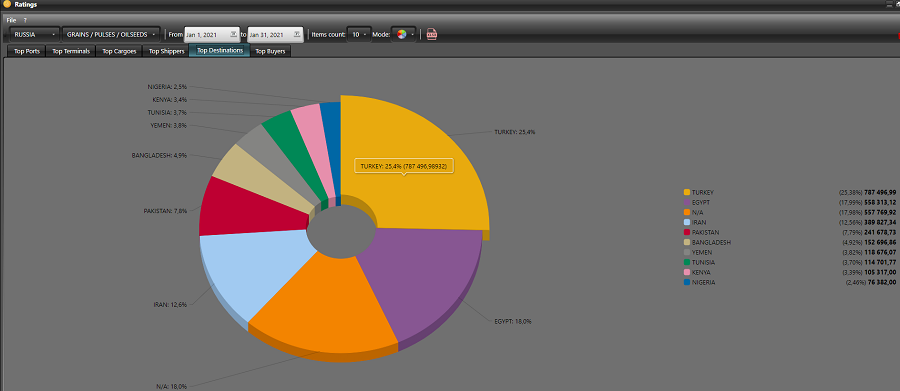 Despite the decline in prices, the Russian domestic market remains inactive: the main buyers are processors, and the supply itself is small. Agricultural producers are in no hurry to sell wheat at current tariffs.
Meanwhile, today, February 2, Egypt's grain agency GASC will hold a tender for the purchase of wheat, the results of which are eagerly awaited in the world, because it should show the further direction of the market.
Bids were submitted separately for wheat and freight.
Payment for contracts will be made by issuing letters of credit within 180 days.