Despite very strong export performance last year, the situation may deteriorate markedly due to the imposition of duties, as well as high competition.
Over the past year, wheat exports from Russia amounted to more than 38 million tons. According to this parameter, the Russian Federation is far ahead of its rivals:
Canada — about 27 million tonnes.
USA — about 26 million tonnes.
France — 18 million
Ukraine — 18 million
As a result, Russia has firmly held the palm as the world leader in wheat exports for the fifth year already.
However, even such a strong position can seriously shake, the vice-president of the Russian Grain Union Alexander Korbut is sure.
This is due to the imposed duties. When exporting wheat today, you will have to pay 50 euros per ton, corn — 25 euros, barley — 10 euros.
And from June 2, it is planned to introduce «floating» duties, which are bad already because they are unpredictable.
Despite the fact that these duties were introduced with the good purpose of preventing an increase in prices for bread and other products in the Russian Federation, in fact, their introduction may have a number of negative consequences.
1. Loss of image by Russia
Previously, foreign buyers were confident that they would be able to purchase Russian grain at pre-known prices at any time. Now there is no such confidence.
In addition, the introduction of duties forces exporters to raise prices, which reduces the competitiveness of Russian grain.
For example, the last tender in which Egypt wanted to buy 360 thousand tons of grain, Russia lost to Romania. There is only one reason — Romanian wheat is cheaper, because there are no export duties in this country.
Therefore, it is quite possible that Russia will be overtaken in the near future. There are many who wish: for example, the same Canada, the USA and Ukraine.
2. Decrease in the volume of crops
A logical consequence: if profits from the sale of wheat or corn have decreased, producers may consider planting something else instead, which is currently not subject to duties, be it sugar beets or other vegetables. Or simply reduce the planted area.
Alexander Korbut is almost sure that due to the imposition of duties the agrarians will begin to sow less. After all, Russia produces much more grain than it consumes. So if there is no export, there will be no development of the agro-industrial complex.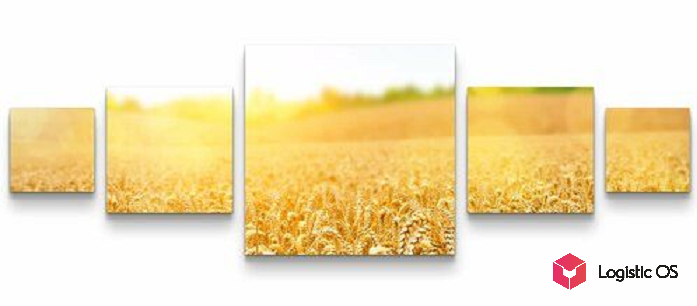 At the same time, the price of a loaf of bread in a store is unlikely to drop much, even if grain exports are prohibited altogether.
The cost of grain is no more than 15% of the price of a loaf, and the rest is salaries for specialists at all stages (miller, baker, seller), electricity and transport.