Preliminary results of grain exports through the ports of Russia based on the analytical platform Logistic OS.
Prior to the introduction of duties on major grain crops, export shipments were at a record pace.
The logical result is a sharp drop in shipped volumes for wheat throughout March, and for corn and barley in the second half of March.
In total, in March 2021, according to preliminary data, 2,477 thousand tons of grain were exported through the ports of Russia, which is 43% less than in March 2020.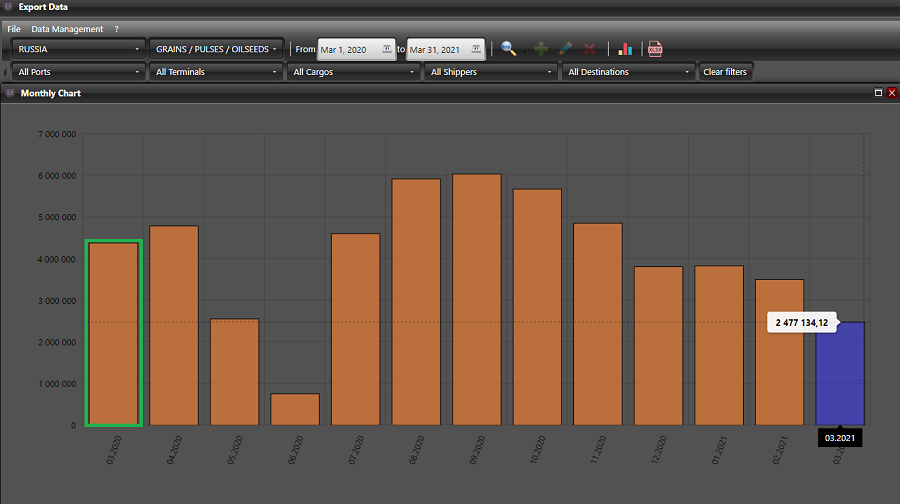 Of all the crops, the duties on which came into effect in February-March 2021, wheat showed the largest drop.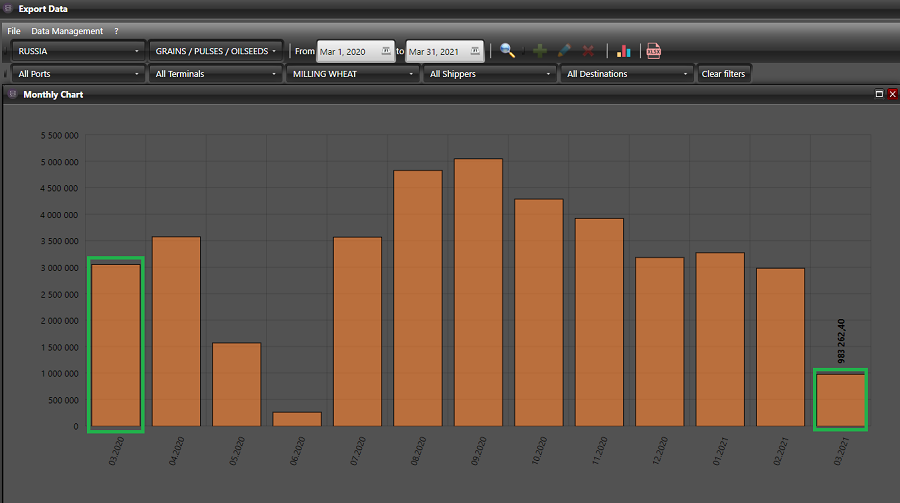 In March 2021, 983 thousand tons were shipped through the seaports of Russia,
67% less than the same period last year.
As for barley and corn, both crops showed an increase in exports compared to March 2020:
Corn — 780,021 tons (+ 30%)
Barley — 638,139 tons (+ 122%)
It should be noted that the bulk of these crops were exported from March 1 to March 14, 2021:
Corn — 748 thousand tons
Barley — 437 thousand tons
Accordingly, the percentage of exported grain in the total volume has also changed:
MARCH 2020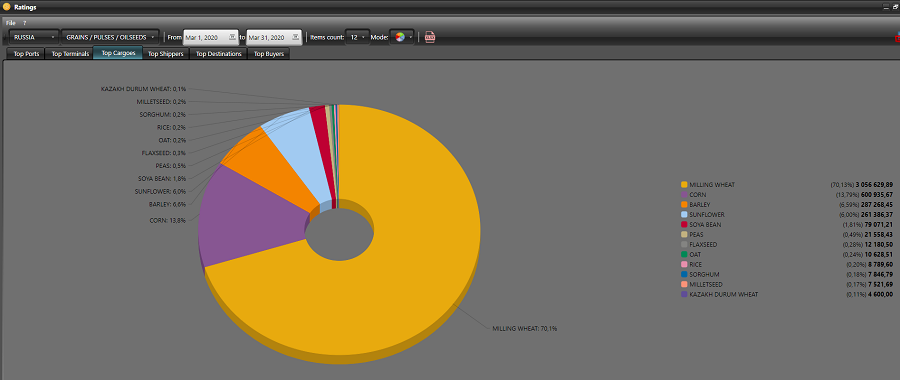 MARCH 2021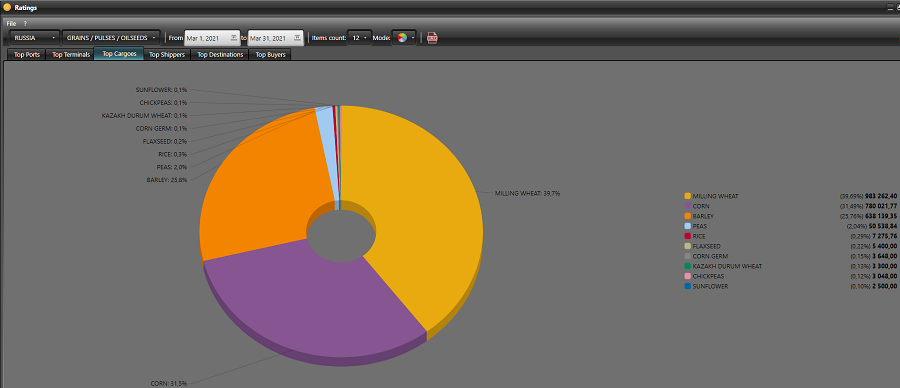 Analysts believe that the downward trend in shipments in April will continue: prices in the global export market for wheat are falling faster than Russian prices, thereby reducing its competitiveness, and, taking into account duties, export earnings are dropping to a minimum.
As a result, Russia may come up to the new season with large remains of grain, and above all wheat.
The measures taken by the government partially stabilized prices on the domestic market for some time. Now the question is how not to lose our export positions.

Analytics based on Export Data and Ratings applications