The project partners now have access to information on the ports of Romania and Bulgaria.
The operational system for daily monitoring of the Russian EXPORT AGRO markets Logistic OS continues to take steps to connect information on international markets.
As of today, data for 75 Russian ports, as well as ports of Ukraine, Romania and Bulgaria are available for analytics.
The relevance of data on the ports of Romania and Bulgaria — from January 01, 2021.
Thus, the Logistic OS analytical platform has begun the second stage of its development — connecting the leading exporting countries.
The platform interface has not changed. In order to see information for the required country, you must use the top menu bar.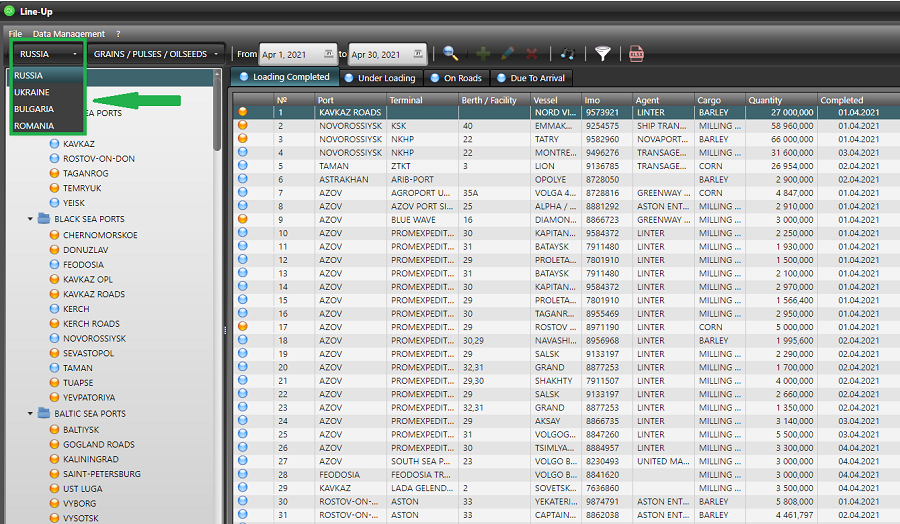 All modules allow you to conduct analytics in the same mode.
Initially, it was assumed that the Logistic OS analytical platform should give its partners the opportunity to see the AGRO export data not only in Russia, but also to be able to analyze the picture of the world as a whole.
Negotiations with representatives of Brazil, as well as with other major world exporters are nearing completion.
We continue to grow and develop.