According to the analytical platform LogisticOS, wheat shipments in May fell to their lowest values since the beginning of 2021.
In general, 1,823 thousand tons of grain were shipped through the seaports of Russia: 28.5% less than in the same period last year.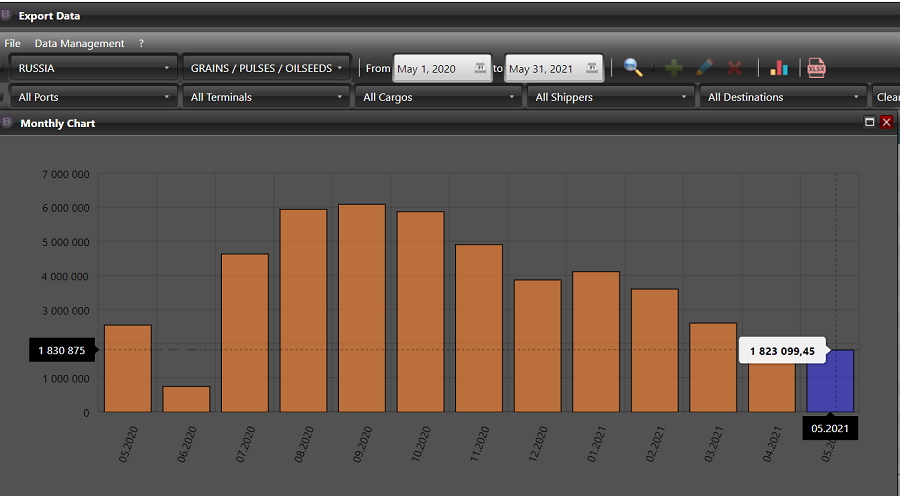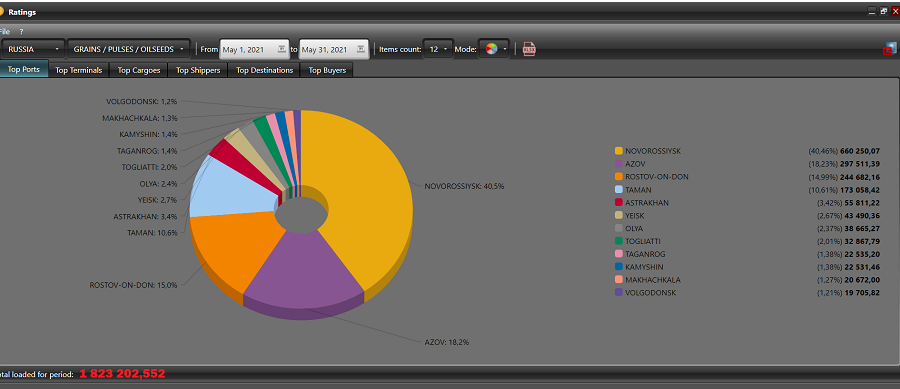 Wheat was exported 668 thousand tons — the minimum amount since the beginning of 2021.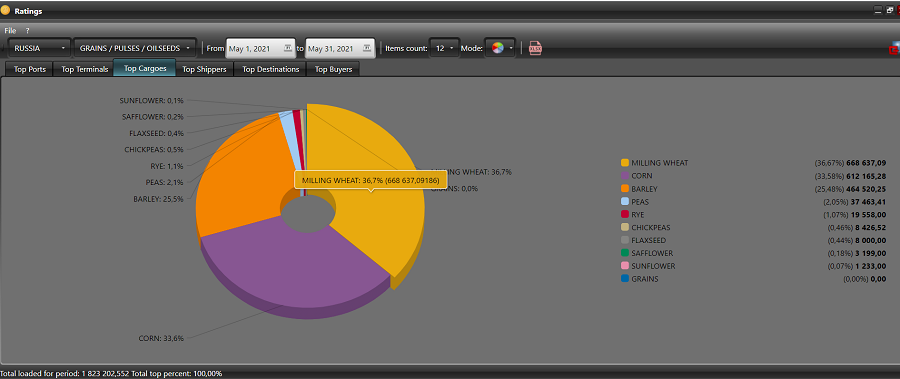 Experts attribute the low level of wheat exports to several factors:
— inflated prices of agricultural producers, which led to the fact that the export price of Russian wheat was higher than the price of the world market
— reduced demand from importers
— waiting for the entry into force of «floating» duties.
The third point had a significant impact on the Russian export market: according to preliminary data, from June 2, 2021, the export duty on wheat should have been significantly reduced.
As a result, according to the calculations of the Ministry of Agriculture, from June 2, the export duty on wheat will be $ 28.1, on corn — $ 52.2, on barley — $ 39.6 per ton. They are calculated on the basis of indicative prices for wheat at $ 240.2, for barley — $ 241.7, for corn — $ 259.7 per ton.
For sellers of corn, which fell under the «floating» duty, June 2 was not so positive, due to an almost twofold increase.
Therefore, exporters of this crop increased their volumes in May (compared to April 2021) : 612 165 (+ 84%).
Against the backdrop of a decrease in export duties, experts expect a serious increase in wheat shipments in June, up to the highest figure for this month in the last three years: up to 1 — 1.3 million tons.
Since the beginning of the 2020/21 season, Russia has exported 45.2 million tons of grain through seaports, of which 33.5 million tons of wheat is the best indicator over the past three years.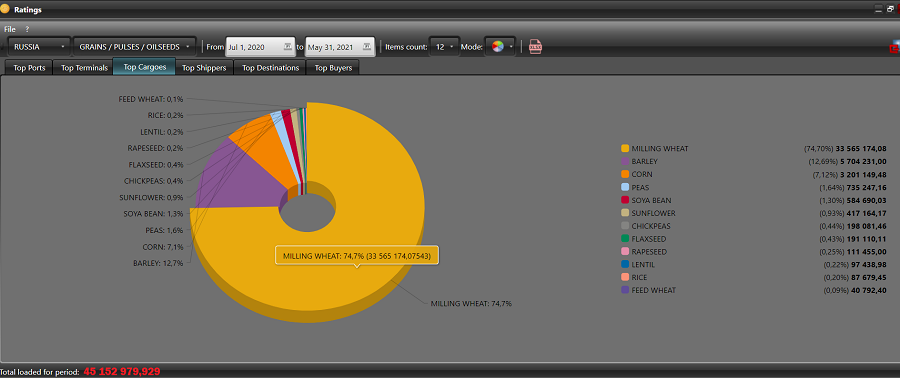 Analytics based on the applications Ratings and Export Data