Analytics of shipments based on the Logistic OS platform.
From July 1 to July 31, 2,969 thousand tons of grain were shipped abroad through the ports of Russia, 37.3% less than in the same period last year.
Data on current shipments in Russian ports, historical data on grain shipments since 2012 can be generated on the basis of the analytical platform Logistic OS.
The system consists of several modules: Line-up, Export Date, Ratings, Ports, Cargoes, Vessels, as well as a large number of reference books.
Users are given the opportunity to use various analytical tools and download data in the format Excel.
The Export Date module allows you to select a country, type of cargo and a period for analysis. In addition, in this module it is possible to apply several filters: Port, Terminal, Ship, Cargo, Sender, Consignee, Country of import.
Wheat exports amounted to 2,368 thousand tons: 33% less than July 2020.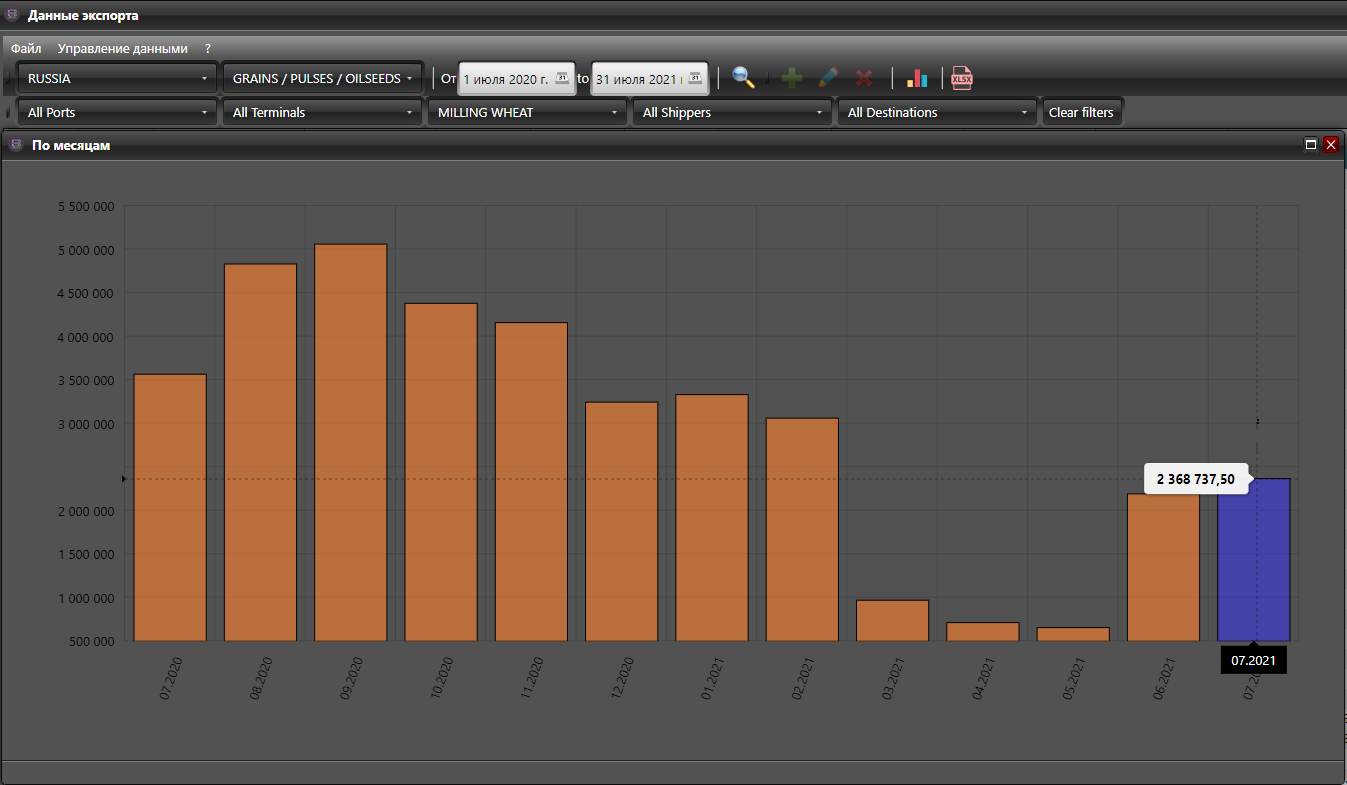 In particular, shipments of other grain crops decreased: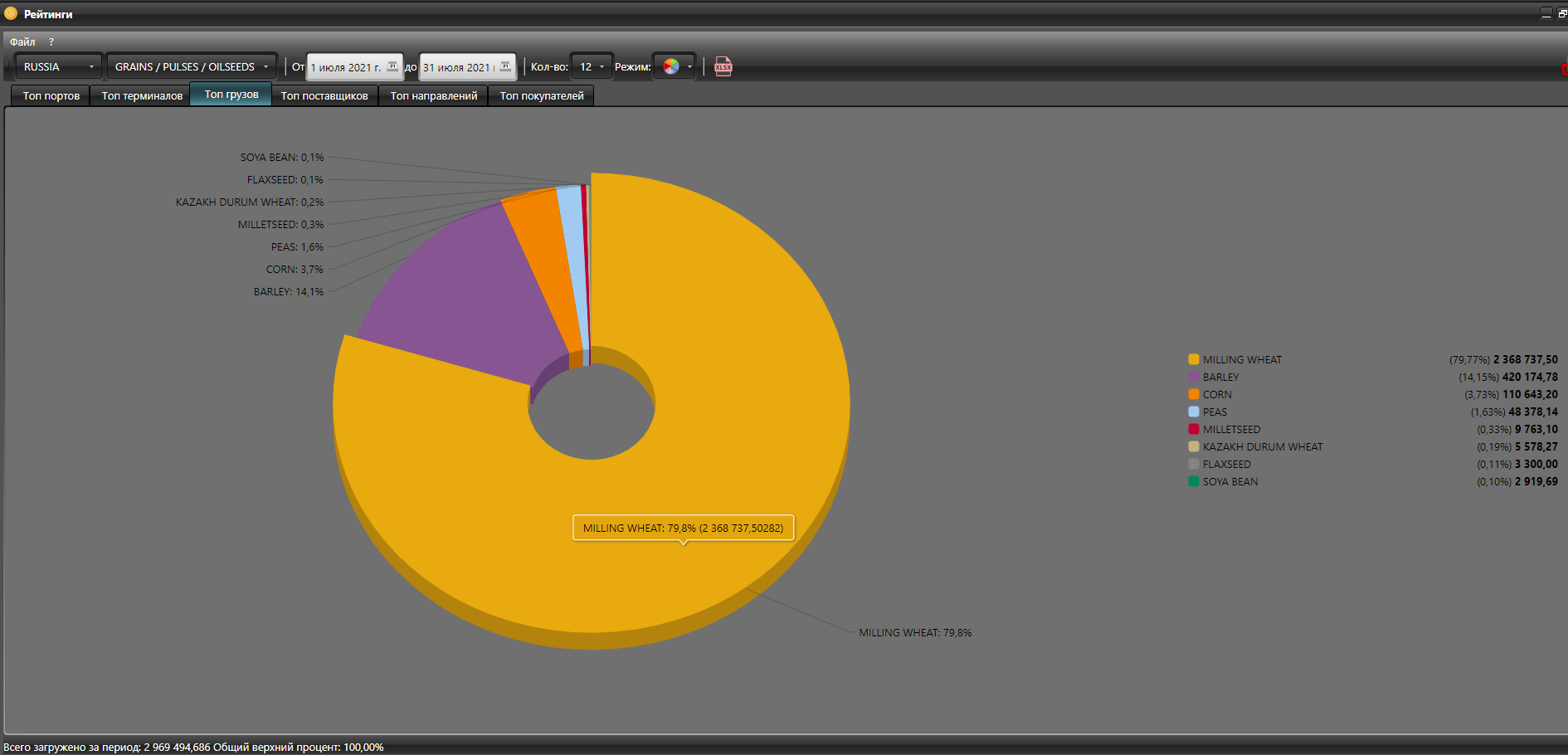 Barley: — 39% (420 174 tons)
Corn: -34% (110 643 tons)
When there is a need to obtain comparative data in the form of ratings, then in the «Ratings» module it is necessary to select the country, the type of cargo and the required time interval (in this case, from July 01, 2021 to July 31, 2021.)
The resulting diagram shows which grain cargo and in what volume were exported through the ports of Russia.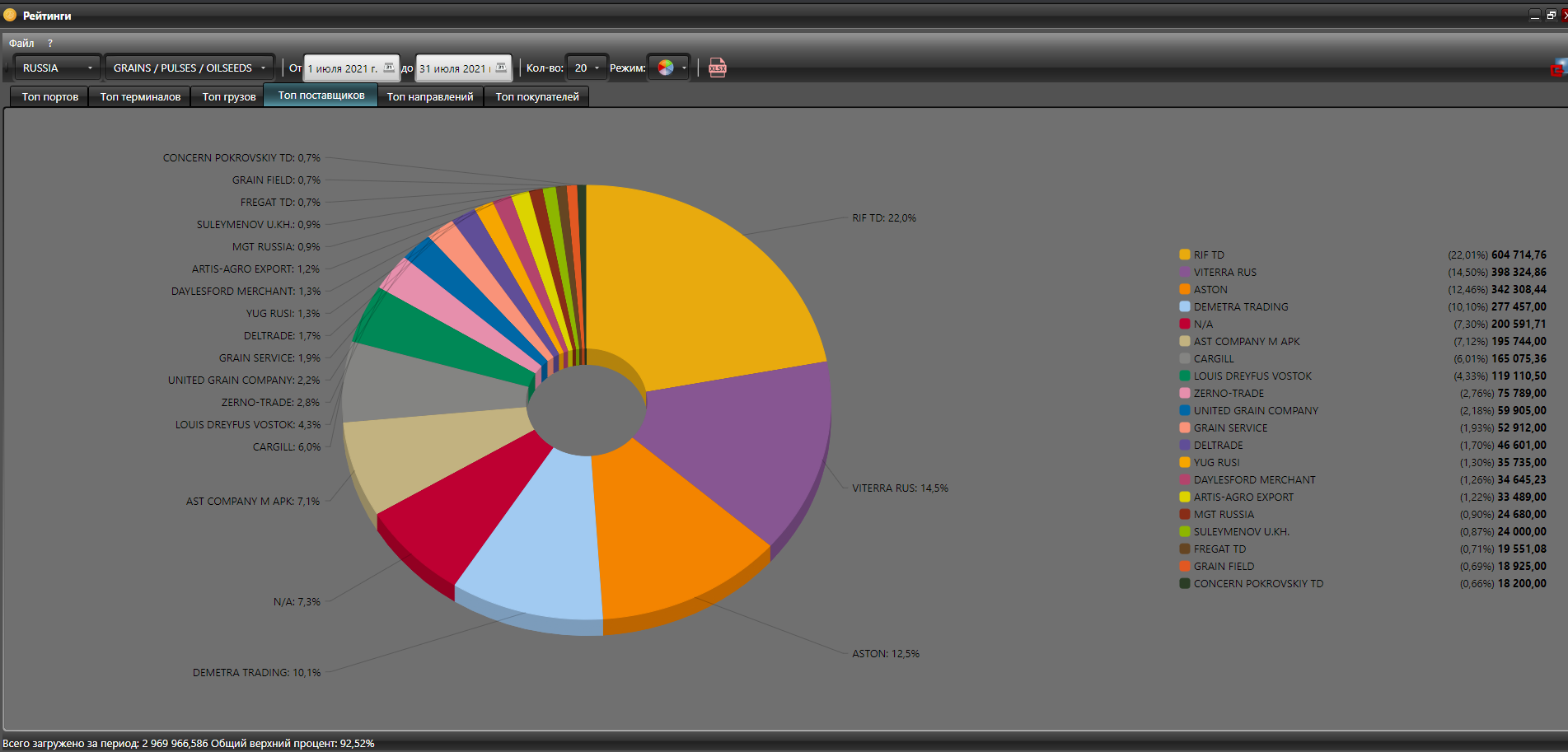 The four main exporters in July included:
TD RIF
VITERRA RUS
ASTON
DEMETRA TRADING
At the moment, analysts are reducing the forecast for grain exports in 2021/2022 agricultural year to 47.5 million tons against 50 million tons.
The Ministry of Agriculture has not yet reduced its forecasts, but it does not rule out adjustments by the middle of the harvest.
If you want to learn more about the analytical platform Logistic OS , follow the link and get a free trial access for 1 month.