The capabilities of the analytical program Logistic OS continue to grow.
Recall that until now, in addition to standard reports, ratings, graphs and diagrams that can be used by project partners within the platform, the ability to download two types of reports received in Microsoft Excel format was implemented: Short Summary Report and Full Summary Report .
To do this, in the application «Лайн-ап» in the upper toolbar, click on the Excel icon, then select the report format.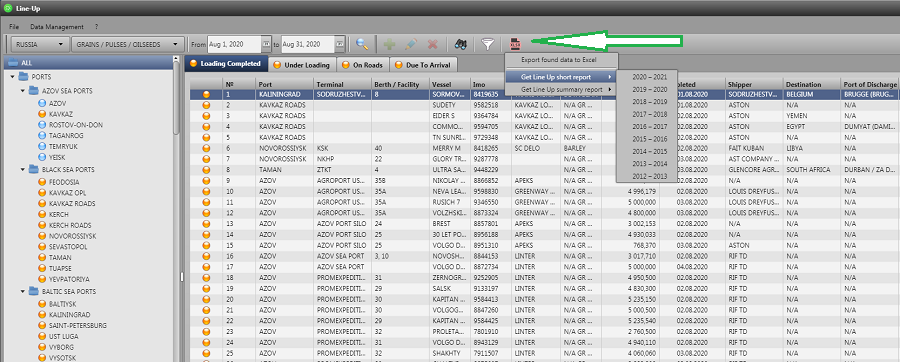 The second and third lines located in the drop-down menu form archive reports for the past and current agricultural years. Here the date or month selected in the current table does not matter — it is the season that is selected for generating reports.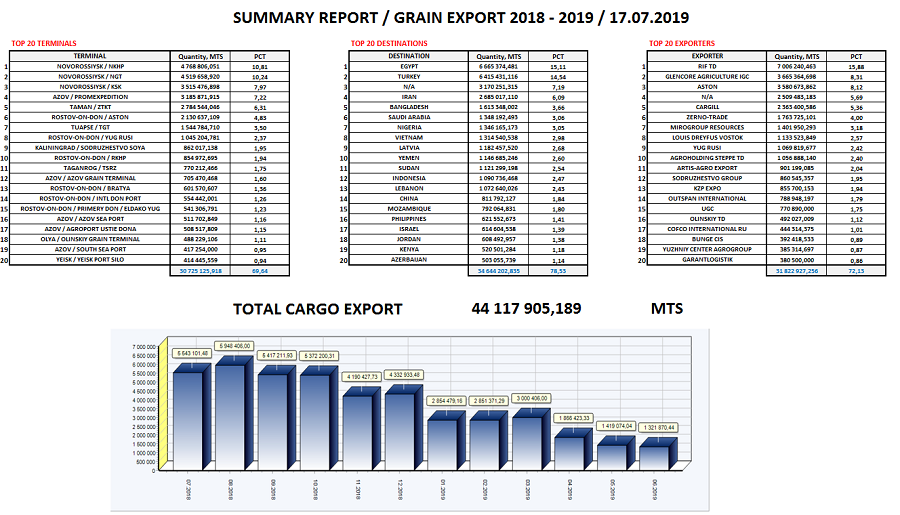 (the figure shows the part of the report that the user receives)
Next is a table with the name of all cargoes with monthly volumes of shipments and a decoding of TOP-20 data for all types of cargo.

After the release of the next version of the platform, a new form of extended reports in Excel format became available to users.
These reports can be downloaded in the «Рейтинги».
Also, in the top toolbar, click on the Excel icon and then select the ratings that you need.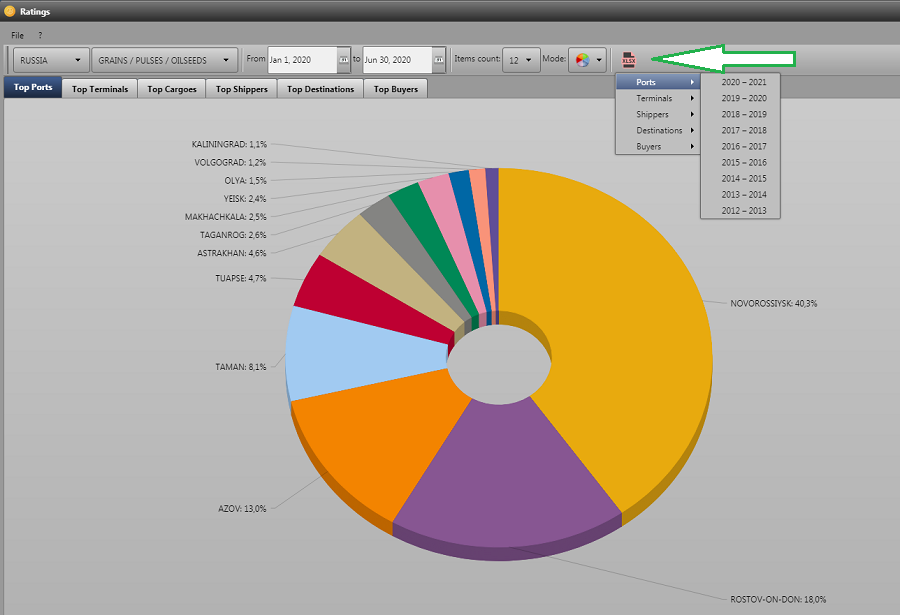 A report of the following type will be generated:

The table is shown using the example of the rating of ports for the 2019-2020 agricultural year.
The leading place in the rating is occupied by the port of Novorossiysk. The first column after the name of the port contains a list of goods handled during the period. This list is sorted in descending order by shipment volume. Further, you can see the percentage of each cargo in the total volume of shipments of the port, which are divided by month.
Similar reports can be obtained for any type of ratings (Ports, Terminals, Shippers, Countries of destination, Consignees).
At the moment, this report form is available for the 2019-2020 agricultural year and for the current season.
Archived data for other seasons will be posted shortly, and the report for the current season will be updated once a week.