Platform-based Shipment Analytics Logistic OS.
In February 2021, 3 381 thousand tons of grain were exported through Russian ports, which is 17.7% more than in the same period last year.
The last February record was recorded in 2018 — 3.3 million tons.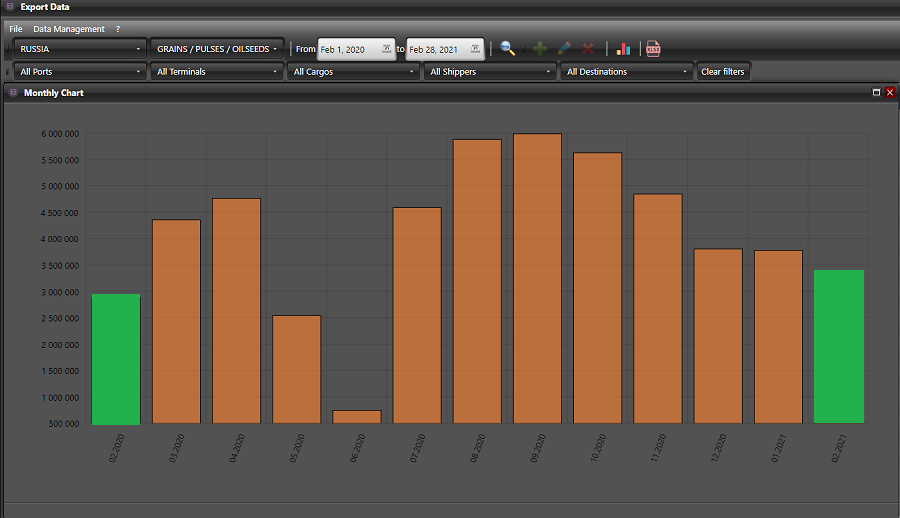 The terminals of Novorossiysk remain the leader in transshipment:
1.458 thousand tons.
Compared to February 2020, the terminals increased their turnover by 27.3%.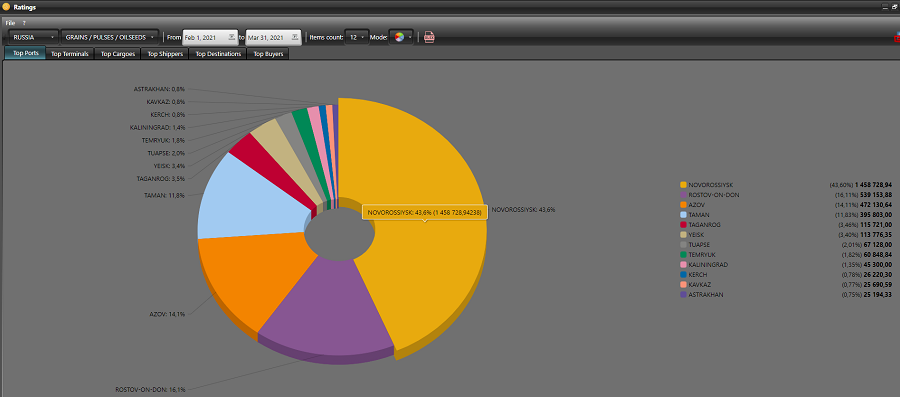 The TOP-5 exporters rating is as follows:


Analysts' opinions in the forecasts after the duties on wheat will double in March 2021 (March 1) and duties on barley and corn (March 15) begin to apply: some believe that grain exports will decrease to 1.4 — 1.6 million tons., others are more positive, not expecting a significant drop in shipments by the end of the season.
Last week, export prices for Russian wheat (protein 12.5%) rose to $ 280-285 per tonne FOB, but contracts were not signed actively.
Domestic wheat prices remained practically unchanged over the past week.