The agreement on sugar has been prolonged until June 1, and for vegetable oil — until October 1.
At the same time, the marginal prices remained the same: 110 (retail) and 95 (wholesale) rubles per liter for butter, 45 and 36 rubles per kilogram for sugar.
It is planned that all this (as well as the imposed export duties) should limit the rise in food prices. However, the consequences of such regulation, according to experts, can be the most dire.
1. «Cleaning» the market from small businesses
The government signed the notorious agreement with 30 retail chains (including Perekrestok, Pyaterochka, Lenta, Magnit, Karusel). That is, with some market giants. Small business, of course, was not invited.
However, small and medium-sized stores may be the hardest hit by an agreement they did not sign. After all, it will be simply unprofitable for them to sell butter and sugar at fixed prices.
2. Losses to producers, production decline and shortages
The Rusagro group, for example, has already calculated that, due to the established restrictions, it loses up to 200 million rubles a month.
Many experts believe that the continuation of the policy of containing prices will lead to the withdrawal of a number of companies from this industry, to a decrease in production volumes and even to a shortage on the shelves, if it is economically unprofitable to sell goods at a fixed price.
3. Jumping price growth
«Administrative regulation of prices, without taking into account market mechanisms, even in the short term, leads to real risks of a decrease in production volumes in regulated categories, an abrupt rise in prices after the removal of regulation,» representatives of retailers note.
That is, the more the government compresses this spring and the longer it holds, the stronger it will then "shoot".
Therefore, when the restrictions are lifted sooner or later, the price of butter and sugar can skyrocket 2-3 times in one day. And this is very painful for consumers.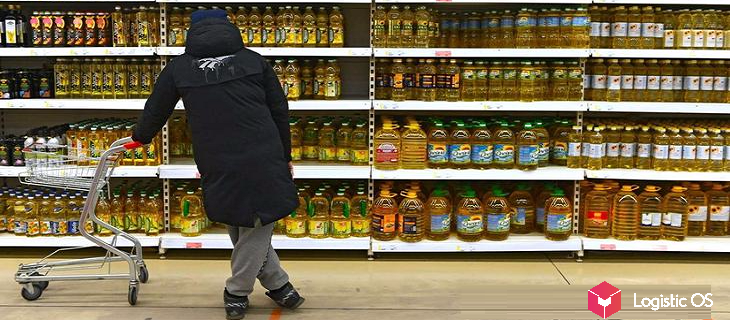 What are the alternatives to price caps?
Instead of setting a marginal cost per liter / kilogram, one could go in other ways, experts say.
First, remove import duties and lift the embargo. Today, for example, at the level of the Eurasian Economic Commission (EEC), the Russian government is trying to agree to remove duties on sugar imports from May 15 to August 31, 2021 (with an import volume of no more than 350 thousand tons).
This would increase competition and correct the price level using market methods.
Second, subsidies to producers. It is planned to allocate at least 3 billion rubles for this and spend them from April 1 to September 30 of this year. Assistance will be provided, first of all, to the parties to the agreement, who will keep prices not higher than the established ones.
And finally, this is food aid to those who need it. Such a measure is least painful for business, but so far, development is only underway in this direction.
One way or another, the extension of the agreement is an opportunity to "squeeze the price spring" for a few more months and postpone the resolution of this issue. But it is useful to start thinking about what will happen after these months.