Summing up the results of the first half of the month on the basis of the analytical platform Logistic OS.
As expected, the drop in grain exports continued in April.
From April 1 to April 15, 2021, 736 410 tons of grain were exported through the seaports of Russia, as a result of which the decrease compared to the same period last year was 67%.
April 1-15, 2020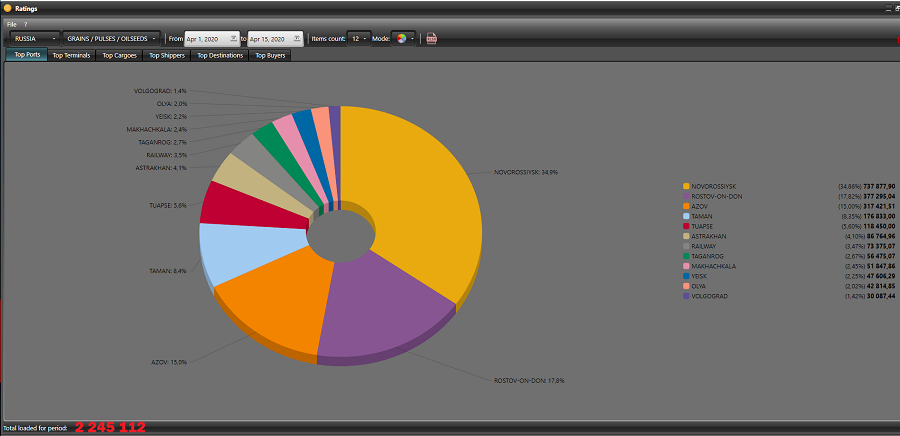 April 1-15, 2021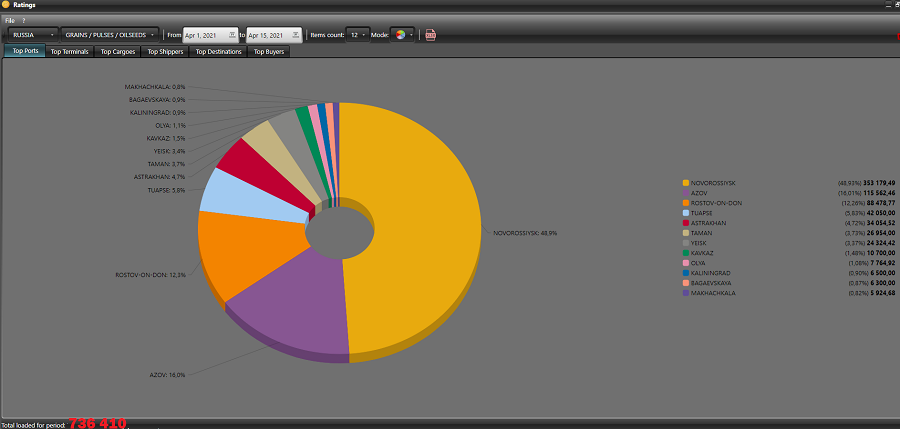 The most serious decrease in export volumes fell on wheat: 334,076 tons against 1,736,877 tons. As a result, the drop is about 81%.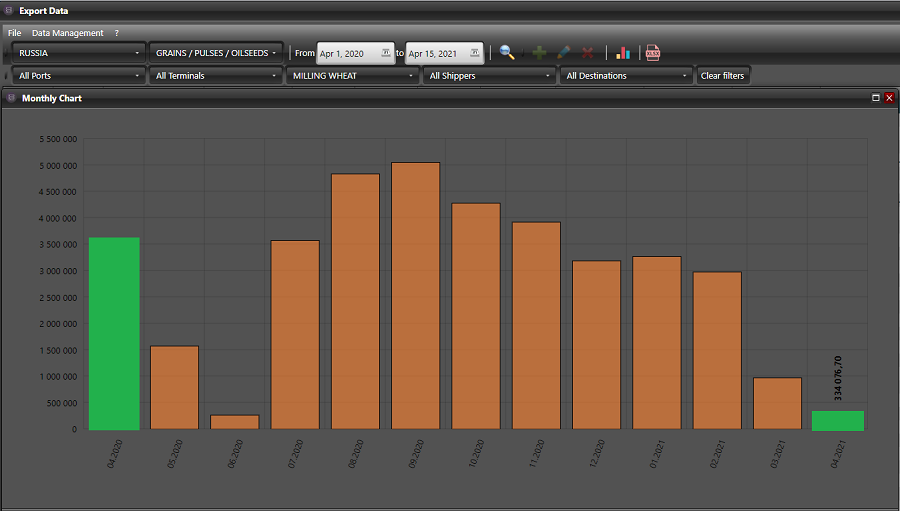 Of course, the situation was predictable, taking into account many factors: both duties, and large volumes exported in anticipation of it, and significantly increased exports in the pandemic April 2020.
But the duty of 50 euros, which came into effect on March 1, 2021, played one of the key roles.
Meanwhile, Russia still holds a leading position in the export of wheat in the world, having delivered record volumes to foreign markets for 2020/21:
from July 1, 2020 to April 18, 2021 — 34.5 million tons
from July 1, 2019 to April 18, 2020 — 29.8 million tons
The growth thus amounted to 16%.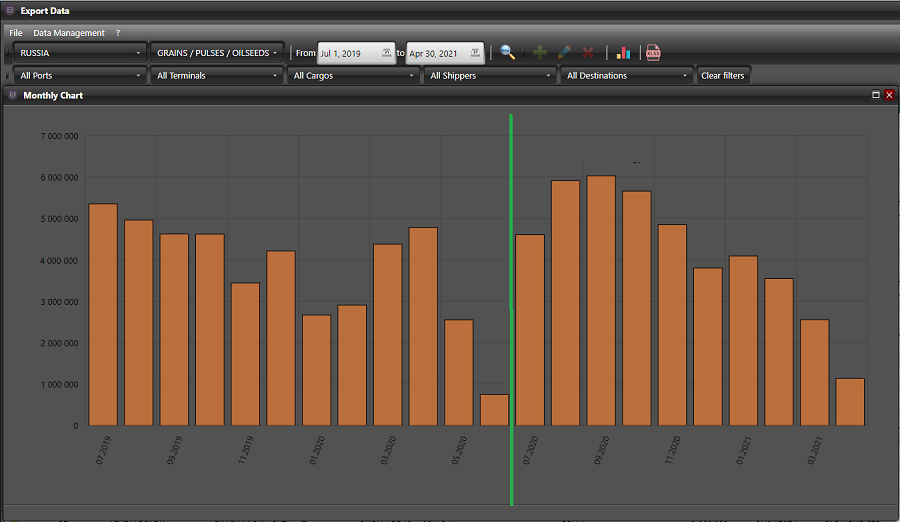 The forecast for April as a whole for grain remains at the level of 1.7 million tons.
Wheat is expected to be 0.8 million tons, barley — 0.6 million tons, corn — 0.3 million tons.

Analytics based on Export Data and Ratings applications