On September 16, 2022, the Moscow Exchange will change the base for calculating the index of the 15 most liquid Russian companies.
The shares of the Novolipetsk Iron and Steel Works (NMLK) will be excluded from the index calculation base.
The shares of the steel company were included in the blue chips in July 2019, replacing the ordinary shares of VTB.
But, since the beginning of 2022, the company's shares have lost 46.4% in price, falling from 218 rubles. per share up to 116.8 rubles.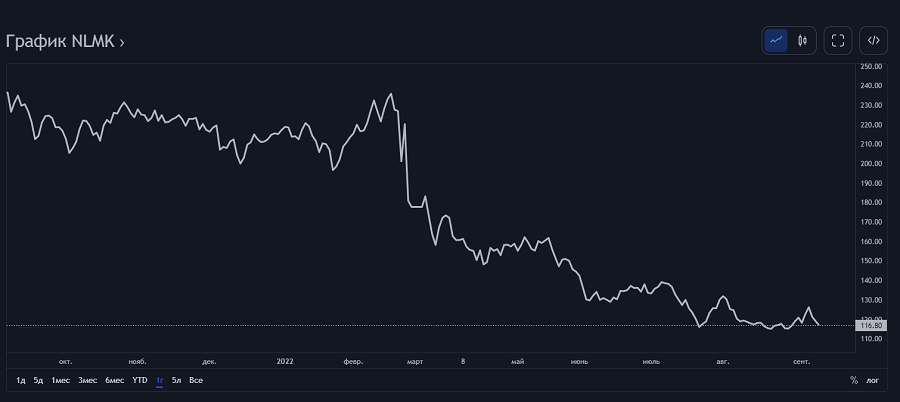 At the same time, the shares of the chemical holding «Phosagro» rose from 5,936 rubles. per share up to 7,741 rubles. (+30.4%).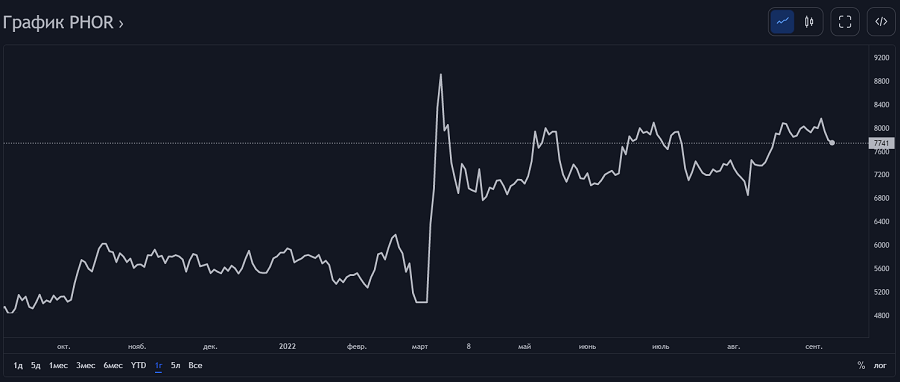 The growth of the company's shares looks more than significant against the backdrop of a fall in the index of «blue chips» of the Moscow Exchange from 25,185 rubles. up to 15558 rubles. (-38.2%)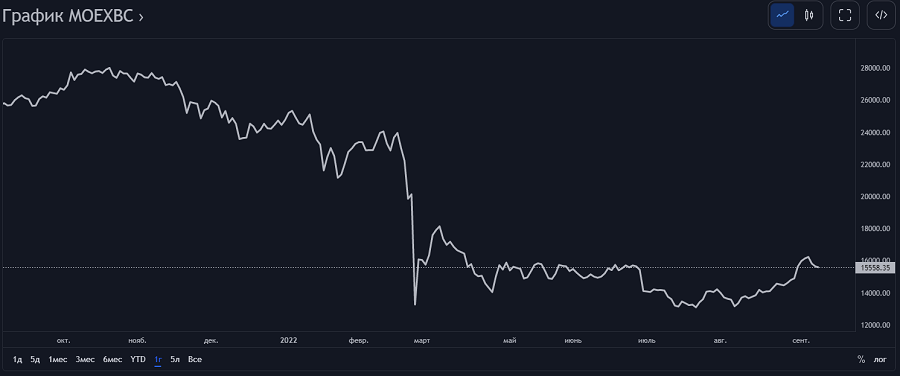 Of course, it is no coincidence that Phosagro entered the list of the 15 most liquid issuers of the Russian financial market: after the events of February 2022, the company became one of the few showing stable growth.
In the first half of 2022, the company increased the production of mineral fertilizers by 5.2% (5.4 million tons).
At the same time, sales increased by 10.2% (5.78 million tons), revenue increased by 90.9% (336.5 billion rubles), profit increased by 165.2% (129 billion rubles).
The company's 6M EBITDA (adjusted) increased by 123.8% compared to 6M 2021.
The EBITDA margin for this period increased to 49.1%.
In terms of production of phosphorus-containing fertilizers, Phosagro ranks first in Europe and third in the world.
The company is in constant development: new facilities are being built, production volume is expanding (in 2022, about 64 billion rubles will be allocated for the implementation of investment programs, production growth is expected to be 3-4% (10.8 million tons) by the end of the current year).
The company plans to sell up to 50% of its products on the domestic market.