Analysis of grain export shipments based on the operational system LogisticOS.
The past week showed that importers are not ready to buy wheat at $ 300 per ton, which led to a decrease in the price to $ 295-296.
Several factors influenced such dynamics: active sales in the global market at the end of the week and cautious attitude of buyers towards such rates.
On January 22, Turkey's grain agency held a tender: it was planned to purchase 400 thousand tons.
But by the end of the week, against the background of a decline in quotations in Chicago, Turkey abandoned the 10 most expensive contracts, having purchased only 95 thousand tons.
Meanwhile, Russian exporters continue to gain momentum.
From 18 to 24 January, 958,242 tons of grain were shipped, which is 18.5% more than a week earlier and 63.5% more than the same week last year.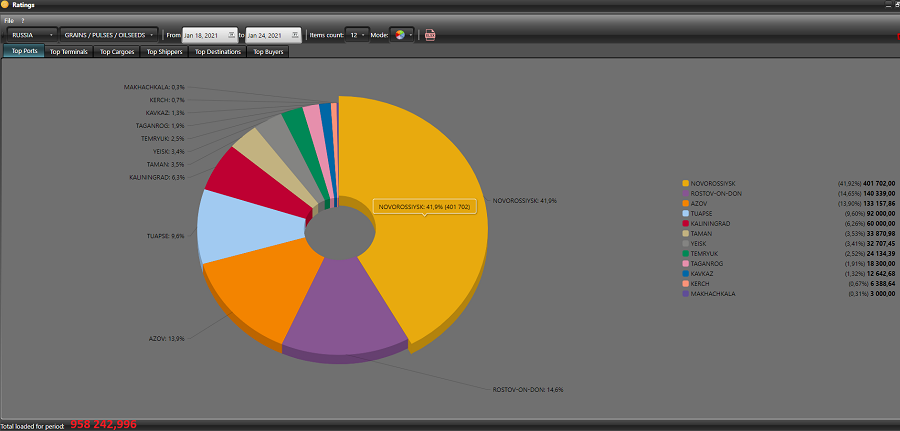 401.7 thousand tons of grain were shipped through the Novorossiysk terminals, which is 33.6% more than the previous week.
January 18-24, 2021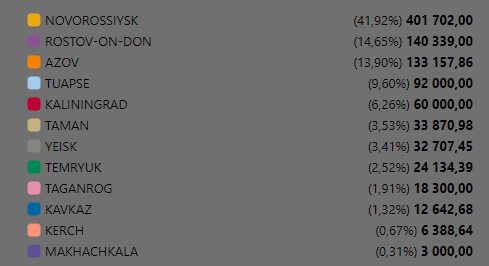 January 11-17, 2021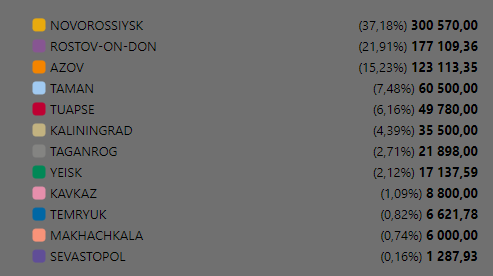 Rush demand for Russian wheat remains:
2,799 thousand tons of grain have been exported since the beginning of January (data as of the morning of 01/25/2021) — 43% more than in the same period last year.
Daily shipments in January reached the level of 125 thousand tons.
Realizing that the market will change, importers are increasing their purchases.
Exporters, in turn, are trying to actively sell until the main intrigue is revealed — which companies will receive a supply quota after February 15, 2021.
(Analytics based on Ratings )